Also available in:
繁體中文
Treat yourself with some cheese shopping in Paris! The French definitely excels in making the world's best cheese, now pamper your taste buds with some dairy délicatesse with our list of favorite cheese mongers in Paris. Read on to discover how to find the best cheese shop in Paris.
If you want to know where to buy and eat all the best French food in Paris, make sure to download our Paris Gourmet Guide!
Best Cheese Shop in Paris #1: Paroles des Fromagers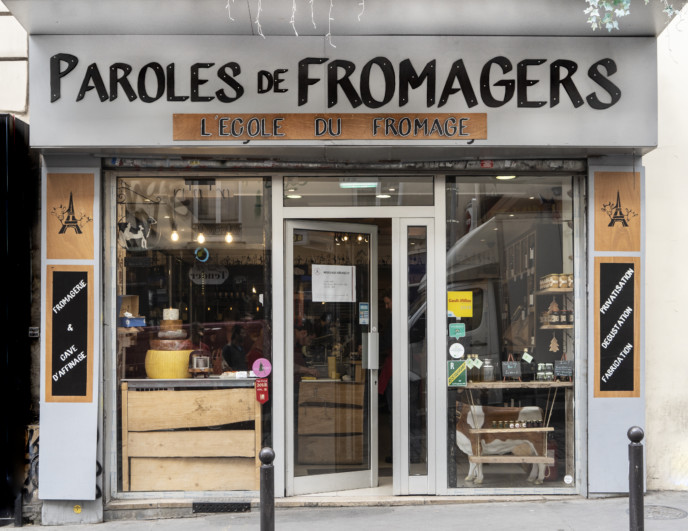 If you have absolutely no idea on how to start with cheese appreciation, or if you are already a cheese connoisseur, doesn't matter, you should head to Paroles de Fromagers for an amazing cheese tasting experience! They give English-speaking professional cheese-tasting tours for different levels, from amateurs to experts, you will find a cheese that wows you! One thing special about this shop is that they associate cheeses with wine that you can taste in their cave, what a wonderful cheese & wine pairing time you should not miss out! Parole de Fromagers is a strong contender for the title of the best cheese shop in Paris.
Parole des Fromagers
Address: 39 Rue de Bretagne, 75003
Best Cheese Shop in Paris #2: Maison Cantin
On a hunt for some perfectly refined and matured French cheese? They are traditional cheese refiners since 1950 with a wide and qualitative selection! Don't belittle this seemingly-small boutique, you will risk not having such good-quality cheese elsewhere ever again! Definitely one of the best cheese shop in Paris.
Maison Cantin
Address: 12 Rue du Champ de Mars, 75007
Schedule: Monday: 2-7:30pm, Tuesday – Saturday: 8:30am – 7:30pm, Sunday: 8:30am – 1pm
Best Cheese Shop in Paris #3: Barthelemy
This cheese shop is one of the best in town, crammed with of cheeses freshly made in the shop daily. From mild to strong, Mont d'Or, Beaufort d'Alpage, Saint-Marcelin, and the famous fluffy Fontainebleau…it's your call! There is even an underground cheese cellar for you to explore the world of French cheese! Definitely, a must if you're searching for the best cheese shop in Paris.
Barthelemy
Address: 51 Rue de Grenelle, 75007
Schedule: Tuesday – Saturday: 8:30am – 1pm, 3:30–7:15pm
Best Cheese Shop in Paris #4: Lafayette Maison & Gourmet
French cheese is important but we know sometimes you just forgot about it when there are so much to see in Paris. Come to Lafayette Maison & Gourmet for some pre-flight last-minute stock-up of the cheese to bring home with. They don't do random cheese selections like any other department stores, but gastronomic cheese that brings out the best of France. Strongly recommended for cheese lovers looking for the best cheese shop in Paris.
Lafayette Maison & Gourmet
Address: 35 Boulevard Haussman, 75009
Schedule: open daily 10am-8pm; 11am-7pm Sundays
Best Cheese Shop in Paris #5: L'Affineur Affiné
If you are looking for exquisite French cheese from small farmer producers that make cheese with raw milk, this is the cheese monger you are looking for. They offer more than 120 high-quality varieties chosen weekly, and personalized bits of advice to pick the cheese that goes best with your preferences. Some cheese products are from England, Spain or Italy if you are tired of French cheese (which is rarely possible). Now come grab some excellent cheese home without breaking your bank, or simply enjoy their cheese platters at the cellar! Definitely one of the best cheese shop in Paris.
L'Affineur Affiné
Address: 51 rue Notre Dame de Lorette
Schedule: Monday : noon – 2pm, Wednesday – Saturday : noon – 3pm, 5:30 – 9pm, Sunday : 11:30am – 2pm, 5:30 – 7pm
Best Cheese Shop in Paris #6: Marché Bastille
If you're lucky to hit Paris under the Sun, Marché Bastille is definitely worth your time for delicate, sometimes organic, French cheese! This outdoor market is packed with local producers and cheese mongers, you can get to try very regional cheese that is hard to be found elsewhere in Paris. Now is time to grab some cheese and baguette for a lovely picnic! Marché Bastille is among the best cheese shop in Paris.
Marché Bastille
Address: 8 Boulevard Richard Lenoir, 75011
Schedule: Thursday 7am – 2:30pm & Sunday 7am – 3pm
Cheesy Bonus: Le Chalet Savoyard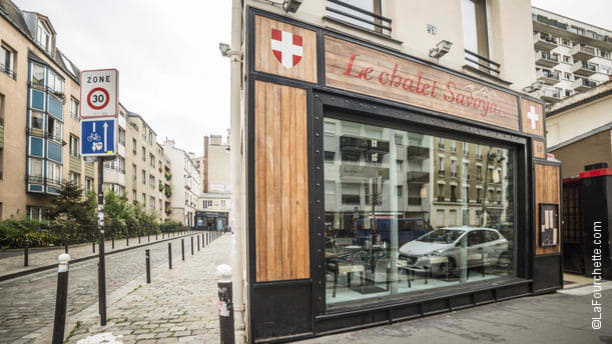 The ultimate cheese paradise! If you can't wait for cheese-shopping and fancy a cheese dinner today, this is the place you must go! They do cheese fondues, raclette cheese, wines and beers from the French Alpine region Savoie. The most amazing thing is that you can DIY scrap your own raclette from a giant cheese block and let it roll on your plate. Do you see the passers-by outside salivating?
Le Chalet Savoyarde
Address: 58 Rue de Charonne, 75011
INSIDR Tips: Phrases to know for buying cheese
It's hard not knowing how to speak to your heart when getting the cheese you want. Here's a couple of handy phrases you may find helpful when doing cheese-shopping at the best cheese shop in Paris:
"Qu'est-ce que vous me conseillez ?" – What do you recommend?
"C'est fort, le Vieux Lille ?" – Is Vieux Lille a strong cheese?
"C'est quel type de lait, le Cantal ?" –What type of milk is Cantal made with?
"C'est possible de goûter le Roquefort ?" – Is it possible to taste the Morbier?
No need to thank us, practice your French now!
Also available in:
繁體中文