Also available in:
繁體中文
ไทย
日本語
한국어
UPDATE: The cooking classes at Galeries Lafayette are currently on hold until the Galeries Lafayette main store (Coupole) can reopen.
We were really fortunate enough to be invited by Galeries Lafayette Haussmann to experience their newest culinary offering for everyone in Paris. After much success from their macaron and wine tasting classes, they have come up with an activity that makes creating French food highly accessible and extremely fun! This article details our experience of cooking the classic Magret de Canard under the guidance of a Ferrandi chef, one of the new classes available, and we've also added our own tips and advice on how you can enjoy it too when you come to Paris this year!
What you'll find in this article:
– Introduction of Ferrandi – Paris
– Different steps and highlights during the class
– Practical information about the class
– And other Ferrandi classes available
INSIDR Tip: Stick around until the very end to get our special discount code!
What is Ferrandi – Paris?
Ferrandi – Paris is one of the most reputable culinary and hotel management schools in all of Europe. It was founded in 1920 and has 4 different campuses all over France including Paris and Bordeaux. This institution has trained several students who have since gone on to become chefs at Michelin star restaurants or have received James Beard awards.
This collaboration between Galeries Lafayette and Ferrandi doesn't only provide an opportunity for those living in Paris but also for those travellers who have aways wanted to take a professional cooking class but didn't have enough time. Basically, there are 2 different types of culinary classes: cooking and baking. The classes are meant to teach French techniques and recipes for perfecting the most classic savory and sweet dishes in under 2 hours!
All classes are available throughout the week and are taught in either English or in French by a professional chef! We've detailed all the practical information below.
Before starting the class
As soon as you get to the 3rd floor of Lafayette Maison & Gourmet, you'll see so many different kitchen tools and table ware from different international brands and not too far away is a big Ferrandi sign. It's amazing how Galeries Lafayette built a real industrial kitchen on one of its shopping floors!
We were immediately greeted by the staff and the chef! After washing our hands thoroughly, we put on our very own aprons and chefs' hats. We really loved that the aprons had 'Ferrandi' and 'Galeries Lafayette' embroidered on them! They're not only useful souvenirs, they're very cool, too! Soon after, we entered the kitchen and started the class right on time.
INSIDR Tip: We recommend arriving a few minutes early before the class so you can enjoy taking photos with your chef's attire!
Highlights during the cooking class
To those of you who aren't familiar with French cuisine, Magret de Canard or duck breast is one of the most classic dishes served at restaurants in France. So we felt really excited to be learning expert techniques and a gourmet recipe to make it! The class also included learning how to cook the accompanying vegetables, making purée, and making the sauce!
It was really cool to be inside. It looked like one of those kitchens you see on reality TV cooking shows. During the class, you work side by side with a partner and share a station. Your station is fully-equipped with an induction stove, an oven, and all of the necessary tools and ingredients for making the dish.
1. Preparing the ingredients:
We took this class back in February when the menu was different. Because the class was about cooking Magret de Canard, each station got 1 full duck breast. It was one of the biggest duck breasts we'd ever seen! There were also some vegetables like butternut squash, carrots and beets that we had to peel, slice, and cook.
We were quite lucky because our station was right next to the chef's and so we could follow his instructions carefully. And whenever we felt a bit lost, he was always so patient to come over our station to offer advice on whether we were doing it correctly or not!
INSIDR Tip: We highly recommend getting the stations closest to the chef for better visibility!
2. Cooking the duck:
Although we've eaten duck many times before, it was our first time to actually cook one. Basically, the goal is to sear the skin of the duck, render its fat, and to do it without overcooking the breast. With the chef's patient guidance, we had to alternate between cooking it on the stovetop and then putting it in the oven. It took about 30mins before we had to take it out of the heat.
3. Plating the dish:
After letting the duck breast rest (another useful technique we learned), Chef Pablo showed us an example of how he would plate the duck breast with all the garnish: purée, sauce, and root vegetables.
It looked so simple as he was doing it but it turned out much harder when it was our turn to design our plates. I guess we need to practice a few more times!
It was amazing that every single vegetable was used and put on the plate! Being taught by a professional chef really has inspired us to be more mindful about the waste we create when we cook at home.
4. Eating our dishes:
Finally, our most-awaited part of the entire class came! We hurried to the table to eat our Magret de Canard before it got cold.
Not to sound like we're exaggerating but the first bite of duck with a bit of beet sauce and butternut purée was heaven. We couldn't believe that we made such a delicious plate of food by ourselves! That was the most memorable part of the entire cooking class: learning a completely new skill and having fun while doing it.
5. Receiving our certificates:
As soon as everyone was done eating, the chef surprised us all with certificates! We thought that this was a really thoughtful gesture as each certificate had your name, the date of your class, and the chef's signature! And we were also surprised to receive copies of the recipe which detailed every single ingredient and step during the class.
At the end, we left with our bellies full and a Ferrandi paper bag full of all the goodies we received from the class: apron, chef's hat, certificate, and recipe! It was bittersweet to say goodbye to the chef, the kind staff, and the other students we met during this experience but we felt so excited to share our newly-learned skills back home!
Practical information
The Magret de Canard class is available in French and English. Please be advised that this class is only for those who are 12 years old and over. Teenagers under 18 years old must be accompanied by an adult.
Schedule: every Monday at 11:00am for classes in English; every Thursday at 11:00am for classes in French
Price: 150€ per person – Use our 10% discount code INSIDR10 at check-out
Location: Ferrandi's kitchen on the 3rd floor of the Lafayette Maison & Gourmet Store, 35 Boulevard Haussmann, 75009
INSIDR Tip: If you're traveling to Paris with kids who want a start in the kitchen, Ferrandi also has a baking class available at Galeries Lafayette!
Other Ferrandi classes
1. Chef's Secrets – Coquille Saint-Jacques
Scallops are one of the most delicate ingredients to cook with. In this class, you'll learn the art of cooking scallops perfectly—the French way!
Price: 120€ (Use our 10% discount code INSIDR10 at check-out)
Schedule: every Monday, Wednesday and Saturday at 11:00am
2. Baker's Secrets – Paris-Brest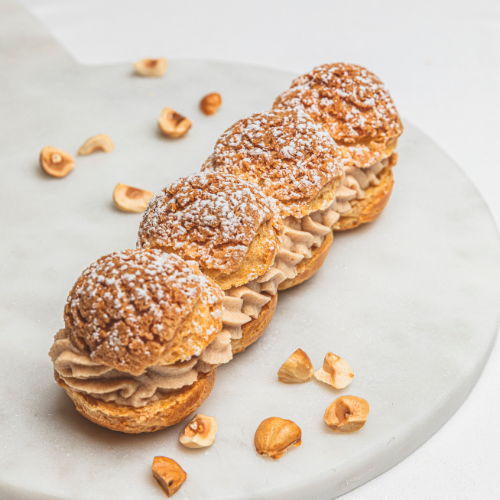 Have you ever had Paris-Brest? It's one of the most iconic pastries in France that's made from choux pastry and delicious hazelnut and almond cream.
Price: 120€ (Use our 10% discount code INSIDR10 at check-out)
Schedule: every Monday and Saturday at 2:30pm
3. Baker's Secrets – Tarte Tatin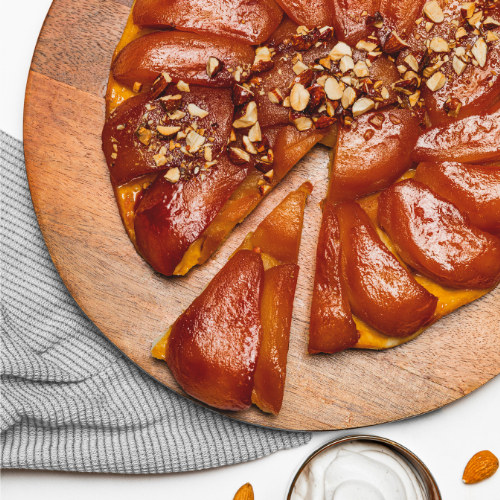 Learn how to bake your very own Tarte Tatin which is a French comfort food—an upside down caramelized apple tart!
Price: 120€ (Use our 10% discount code INSIDR10 at check-out)
Schedule: every Wednesday 14:30
Also available in:
繁體中文
ไทย
日本語
한국어